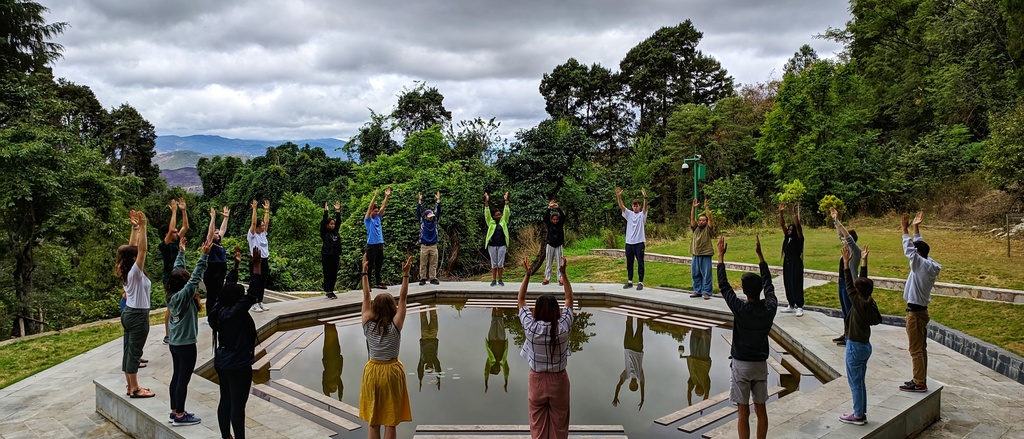 Students who are completing the Global Health Studies certificate must complete an approved Global Health Project during which they address an important global health issue in a systematic way. This can be done either in an international setting or in a domestic setting which focuses on global connections. Eight weeks is considered the optimal amount of time to meet this requirement. The Global Health Project may be completed as part of a study abroad program, a service learning course, an internship, a volunteer experience, or an independent research project. Importantly, the Global Health Studies Program supports student involvement in experiential learning only if it is conducted through reputable organizations which uphold ethical and health standards for both students and local populations worldwide.  Click here to see examples of past Global Health Projects. 
The Global Health Project requires approval by the Global Health Studies Program faculty director and must be supervised by an approved UI faculty mentor. Students must meet with the GHS academic advisor before submitting their Preapproval Form and Proposal to the Global Health Studies Program by November 1 (for spring projects), and by March 15 (for summer or fall projects).  
NOTE:  Any research which involves "human subjects" must be reviewed by the University of Iowa Institutional Review Board (IRB) prior to the initiation of the project.  Proof of the determination/review process must also be submitted to the Global Health Studies Program before the international experience proposal can be approved. Read a summary of the IRB process on the International Programs website.  For all questions contact the IRB at (319) 335-6465; or complete the IRB Determination Form to find out if your research meets the definition of human subjects research.
Funding for your Global Health Project
The type of resources which students may pursue to fund their Global Health Project depends on what type of project they choose, i.e. study abroad, internship, volunteering, service-learning or research. The program course GHS:3010 - Identifying/Developing a Global Health Project is designed to help students make decisions about their project, including formulating a plan for funding applications. Students are also encouraged to meet with their faculty mentor, and the Global Health Studies academic advisor to explore funding options.
Public Presentation and Written Report
In the semester immediately following the completion of the Global Health Project, and as a culmination to the certificate program, all students will present their project results to GHS: 3010 Identifying and Developing a Global Health Project, or to an equivalent public forum (such as the FURF or SURF Undergraduate Research Festivals).  Students will be contacted by the GHS academic advisor in order to schedule their presentation at an approved venue.  Before the last day of classes during the semester immediately following the completion of the Global Health Project, students must also submit a written project report (and photo appendix) which follows the guidelines below to globalhealthstudies@uiowa.edu.
Written Project Report
Length – 10-12 pages (double spaced)
Title (concise but specific)
Abstract- a synopsis of the total paper (one paragraph)
Introduction and Background
Short account of where you went and for what purpose, including your topic or central research questions, and your University of Iowa faculty mentor.
Methods or Procedures
Short account of how you got there, how you were funded, who your contacts were. Include a chronological account of the significant steps that you took to advance your project.  Describe methods used to collect information on your topic and to analyze your findings.
Findings and Discussion
Short statement of what you accomplished, including information or data collected and major observations/ findings. Discuss the importance of what you found and personal lessons learned (with reflection on both successes and challenges). Also indicate where your results might be novel or different from other published work on the topic.
Future Plans
Where did this experience point you, how did it connect with your other degree and certificate work. Will there be follow-up?
References
As appropriate, support your narrative by citing publications in your report using a standard format.
Illustrations
Visual documentation (such as graphs, charts, maps and photos) add strength to the body of your report. Additionally, a minimum of ten photos (with captions) which document your project experience must be submitted as an appendix to the report.  Ethical guidelines should be adhered to when creating visual representations; photos may be used for promotional purposes by the UI Global Health Studies Program.
Public Presentation
Length – 15-20 minutes (with additional time for questions)
Format – Cover all of the elements required for the written report (and do remember that your audience may not be familiar with your project).  Photos and other visual data increase the impact of your presentation.