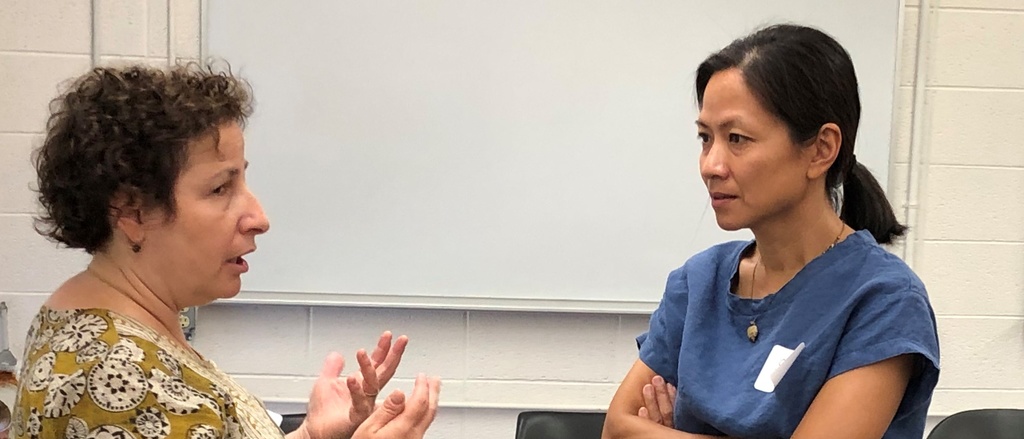 Research and Creative Work
Research and Creative Production in the College of Liberal Arts and Sciences
As part of a top-tier, AAU-accredited public research university, the College of Liberal Arts and Sciences holds scholarly, scientific, and artistic discovery at the heart of our mission.
Throughout our departments and programs, our professors are at the forefront of their disciplines. They bring their world-class research and artistry into their classrooms, studios, and labs, giving students the unparalleled opportunity to learn right from the source of the latest innovations in knowledge and practice.
Graduate students and many undergraduates work side-by-side with faculty members, conducting breakthrough research and creative production that advances humanity's understanding of ourselves and the complex, ever-changing world in which we live.
The creation of knowledge and understanding is an exhilarating and never-ending mission—and is at the core of every University of Iowa liberal arts and sciences education.
Faculty in the interdisciplinary Global Health Studies Program have a wide range of research interests. Examples of current GHSP faculty research projects include the following:
Dr. Carly Nichols has recently received funding through the Interdisciplinary, Scalable Solutions for a Sustainable Future Project for research on sustainable food systems and COVID-19, and from the Healthier Workforce Center for a pilot study of women farmers, ag practices, and stress.  She is also part of the faculty group which received funding from the College of Liberal Arts and Sciences in 2020 for their Strategic Initiative Proposal, "Advancing Environmental Justice at Iowa."
Dr. Waltraud Maierhofer received a Developmental Studies Hybridoma Bank (DSHB) Faculty Scholar Award in support of her ongoing research and teaching on the representation of disabilities in German writing and film.  Her recent work includes analysis of two German TV series where a woman with a disability is the protagonist:  Dr. Klein, about a pediatrician who has dwarfism, and Heiland - We Are Attorney, about an attorney who was born blind.