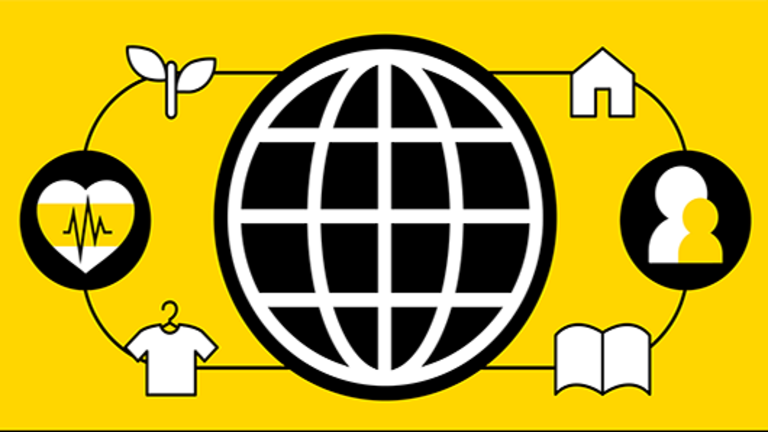 The Global Health Studies Program publishes a new newsletter every week during the fall and spring semesters. The newsletter provides upcoming events, opportunities to build skills, and post-graduation opportunities. Check out the most recent newsletter here.
Upcoming Events
Tuesday, June 15, 2021 12:30pm to 1:00pm
Virtual
Would you like to study abroad during your time at the University of Iowa, but don't know where to start? Attend our weekly Virtual Discover Study Abroad info sessions to learn how study abroad works and find the right international opportunity for you!   Discover Study Abroad sessions are the first step for interested students to learn more about the study abroad process and ask any questions they may have, covering topics such as study abroad program types, academics, funding opportunities,…
Wednesday, June 16, 2021 12:00pm to 1:00pm
Virtual
Truth & Reconciliation Commissions (TRCs) are a well-known but complicated mechanism often deployed by conflict-ridden societies seeking come to terms with entrenched legacies of human rights violations and chart new ways forward. In the wake of the protests following the murder of George Floyd, many scholars, activists, and politicians proposed TRCs of varying scope, from local to national, as a way of starting productive discussions about police killings, racial discrimination, and claims…
Wednesday, June 16, 2021 2:00pm to 3:15pm
Virtual
Koru Mindfulness® is an evidence-based curriculum specifically designed for teaching mindfulness, meditation, and stress management to college students and other young adults. Join us this summer on Zoom! The Koru Mindfulness program… is taught in four weekly 75-minute classes (a brief model to accommodate busy student schedules) is structured with daily homework of a mindfulness log and 10 minutes of mindfulness practice is taught in small groups Register for the workshop here: https:/…
View more events
NOTICE: The University of Iowa Center for Advancement is an operational name for the State University of Iowa Foundation, an independent, Iowa nonprofit corporation organized as a 501(c)(3) tax-exempt, publicly supported charitable entity working to advance the University of Iowa. Please review its full disclosure statement.