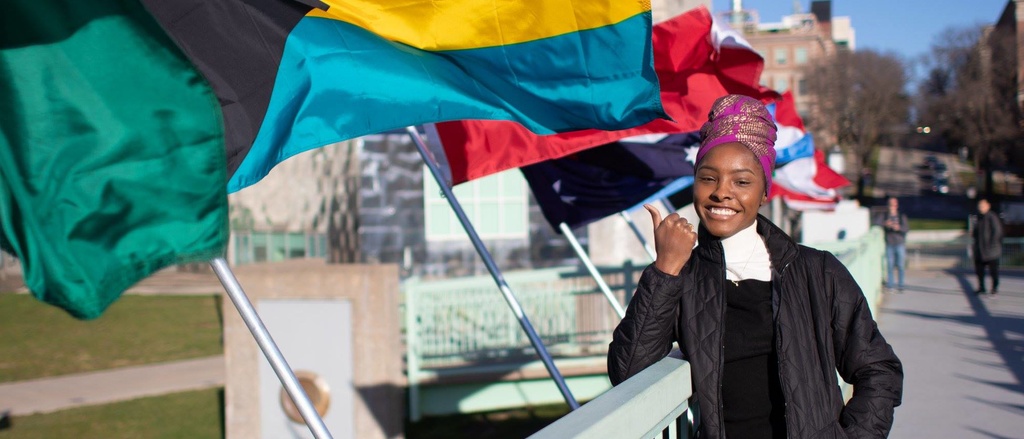 The Global Health Studies Program (GHSP) in the College of Liberal Arts and Sciences offers an interdisciplinary approach to the study of the complex factors influencing health and disease locally and around the world.
The academic curriculum builds upon the humanities, social sciences, and health sciences to help students understand underlying forces—such as history, culture, gender and sexuality, economics, politics, race and ethnicity, the environment, law, and technology—which lead to health disparities worldwide. The Global Health Studies Program offers a B.A. and B.S. degree, an undergraduate minor, and an undergraduate and graduate certificate.
The program promotes experiential learning opportunities such as study abroad, internships, research, service learning, and capstone courses which allow students to develop real world skills related to major global health issues. These experiences help students define and achieve their post-graduation goals.
The Global Health Studies Program equips its students to:
understand the core areas of global health such as infectious and noncommunicable diseases, maternal and child health, food sovereignty, environmental health, and health inequities;
analyze biomedical, social, cultural, and environmental determinants of health and disease;
draw connections between significant health problems which affect both domestic and international communities;
identify major global health organizations, actors, and ideologies; and
recognize the ethical and practical challenges involved in interventions designed to improve health and health equity across cultural and geographical boundaries.
Global health studies graduates find employment in a range of global health-related sectors such as nonprofit organizations, immigrant and refugee health, community-based health education, governmental agencies, health policy, and advocacy. Global health studies alumni also have gone on to graduate and professional programs in public health, international development, medicine, pharmacy, nursing, law, planning and public affairs, sustainable agriculture, nonprofit management, and public administration.
Global Health Studies is one of the academic units in the Division of Interdisciplinary Programs.