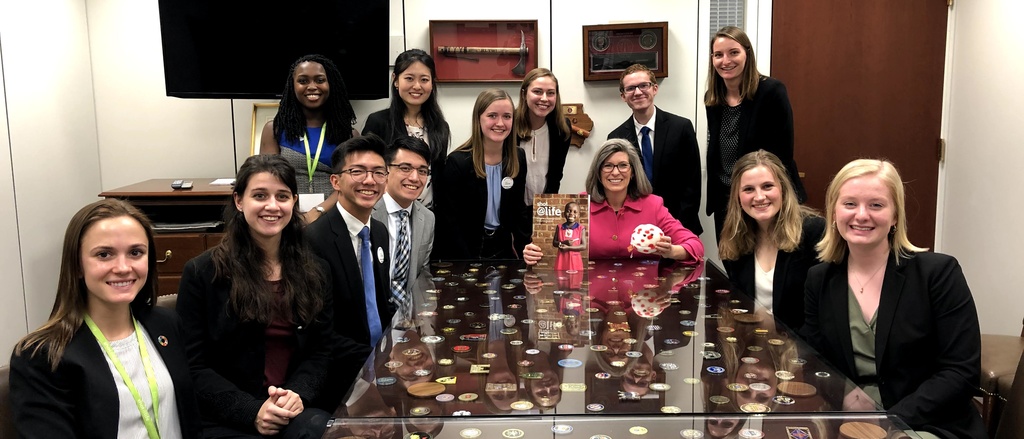 Outreach and Public Engagement
The University of Iowa's Global Health Studies Program is a model of interdisciplinary education that engages students and faculty in real world health problems while placing a priority on improving health and achieving equity in health for all people worldwide.  This mission lends itself to Community Engagement defined as "the collaboration between institutions of higher education and their larger communities (local, regional/state, national, global) for the mutually beneficial exchange of knowledge and resources in a context of partnership and reciprocity."
Local Health is Global Health
There are many ways for GHS students to support local/global organizations which are working for health equity.  GHS faculty and staff connect our students to intern and volunteer opportunities with organizations such as Proteus, Grow Johnson County, U Iowa Mobile Clinic, Center for Worker Justice, IC Compassion, and ImmUNITY.  Additionally, as part of the GHS capstone and certificate curricula, students have collaborated with community organizations such as Community Health Initiative/Haiti, the World Food Prize, and the Special Olympics.
Summer Global Health Studies Internship
The Global Health Studies Program collaborates with the University of Iowa South Asian Studies Program to provide preparation and financial support for students completing virtual and on-site internships with the renowned international NGO, Swami Vivekananda Youth Movement (Mysuru, India). Students work on a variety of social justice projects and develop global perspectives crucial for life and careers in the 21st century.
Global Health Studies faculty members conduct research at a variety of sites worldwide, including India, Haiti,  the Caribbean, Germany, and Southeast Asia. Interested students work with faculty and staff to integrate international study and research opportunities into their graduation plans.  As experts in their field, GHS faculty are often asked to be part of public programming activities.  Recent examples include a CLAS Theme Year Event, "Barriers to Health Equity in Iowa City:  Centering Diverse Community Voices," an Obermann Center Pandemic Insights discussion, "Effects of COVID-19 on Food Systems," and an Iowa City Foreign Relations Council presentation on global garbage and global health.