GHS Summer 2022 Student Communications Internship
The Global Health Studies Program is pleased to be able to offer financial support for students to complete a communications internship in Summer 2022. Students selected for this internship work with Global Health Studies Program staff and alumni on a variety of projects related to global health studies promotion and outreach while developing communication and technology skills crucial for life and careers in the 21st century.
Meet Our Summer 2022 Communications Interns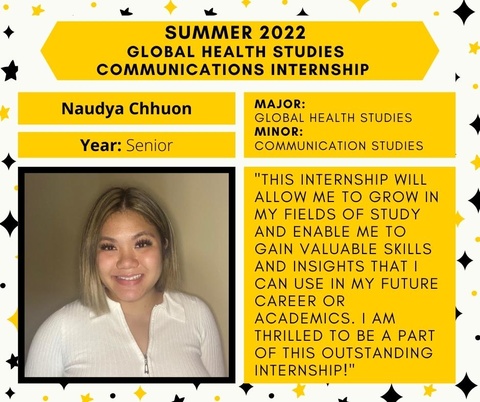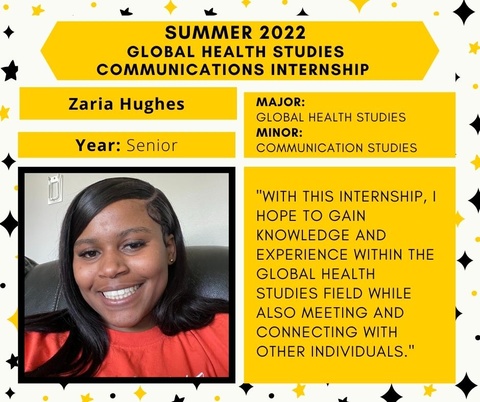 Summer 2022 Communications Internship Projects
During the four-week internship (May 23 - June 17, 2022), interns determined a list of questions for Global Health Studies alumni that would be of particular interest to current and potential GHS students, including how alumni found the Global Health Studies Program and how alumni use their coursework and degrees in their current jobs. Interns then conducted interviews with alumni and organized the responses into profile articles. In the process, they gained experience with writing and editing for online publication, practiced effective text and graphic design, and used the information they gathered to brainstorm further promotional strategies for the Global Health Studies major, minor, and certificate.
View the interns' work on the Alumni Spotlights page:
Alumni Profile: Gricelda Arroyo (interviewed by Naudya Chhuon)
Alumni Profile: Maegan Tyrrell (interviewed by Zaria Hughes)